In these days, link building has got a much more challenging job. It's because it relates a lot of things like checking the competition, analyze the market, and know about the high-quality websites. But, if you go through other ways then you'll find some other approaches and getting good plus unique links is no more an easy task. Also, the days are gone when you were writing too many contents and post them into some article directories. It was one of the old ways to get some backlinks using the content marketing strategy. In the same way, the Web 2.0 properties also have gone much more abuse in the recent past for the name of link building. So, the question is that what you can do in this situation or, whether link building is dead.
Well, let's know some different ways to get the link building opportunity
Building Real Links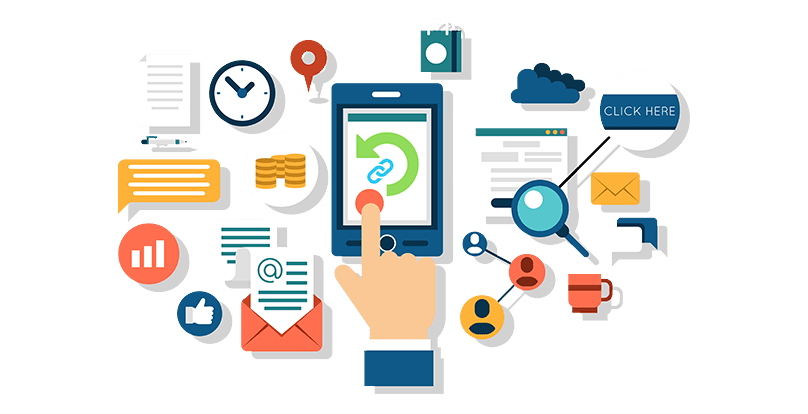 Link building has not gone dead, but Google just likes to get going with the fairly way that's the issues for some people. It's main making problem for those who like to buy or trade links to influence their search results on Google. So, it's a violation of Google Guidelines to make links to manipulate the search engine and you should avoid doing this. Besides, if you go wit paid Do-follow links then you'll get filtered by Google Penguin and simply ruin your Google rankings in a night.
In this case, you can go with one way that using the legal option of add placement of your site. For example, if you place your sites add for $109 for 12 months then you'll get a No-follow link. Here, if you get earned $19 in the first 5 days from 245 visitors, you can earn about $1387 for the whole year. This is a great and latest way to get some useful no-follow links without violating Google's rules.
What Are Footprints?
To be more precise, Footprints are certain strings of text or HTML code that come into view on various websites. In the list, "Proudly powered by Blogger" is one of the most common ones. So, you'll get all the results that have your keyword in if you Google this accurate phrase and then come together it with a keyword. For the activities like blog commenting, there is nothing new about using these footprints. It was and still is a lot of apps that spam the web automatically with sending random comments like "Hi guy, I like much more the writing, so I have bookmarked your site." It's possible to get your site ranked by black hat SEO while doing this in 1000 or 10000 blogs. But, it's one of the very dangerous practices that can make your site down overnight.
Bottom Line
You'll get helps to find new link building opportunities from the SERP Research Tool that you can perform up to 20 queries simultaneously or simply think about link building freelancer to complete your job.