Dynamics 365 is Microsoft's cloud-based business applications platform that combines CRM and ERP functionality into a single solution. Dynamics 365 covers sales, customer service, field service, operations, financials, marketing, project management, and more.
With so many critical business functions running through Dynamics 365, having prompt and knowledgeable support is crucial. Downtime directly impacts productivity and revenues.
This is where Dynamics 365 support services come in. Professional Dynamics 365 support can help minimize downtime, optimize usage, and ensure you get the most value from the platform.
Types of Dynamics 365 Support Services
There are a few main types of Dynamics 365 support services available.
Dynamics 365 Standard Support
This is the basic support included with all Dynamics 365 licenses. It includes:
24/7 access to self-help support resources
24/7 access to raise support requests online
Email responses within 24 hours
Telephone assistance during business hours
Unlimited support requests
Access to online training, documentation, and forums
Standard support is sufficient for minor issues, but those needing more comprehensive assistance should look at upgraded support options.
Dynamics 365 Professional Direct Support
This is an upgraded, direct 1:1 support plan. It includes all the benefits of standard support plus:
Faster email response within 1 hour
Telephone assistance 24/7 from Dynamics pros
Priority queuing of support requests
Proactive advisory services
Designated technical account manager
SLAs for case severity/response times
Professional Direct support is ideal for mission-critical environments where minimum downtime is crucial.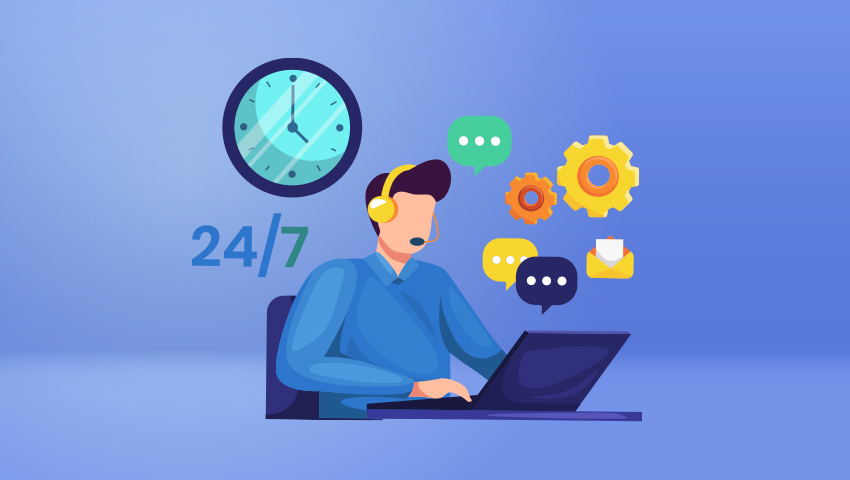 Dynamics 365 Unified Support
This option combines Dynamics 365 support with support for other Microsoft products like Azure, Microsoft 365, and Power Platform.
Key benefits include:
Single point of contact for all Microsoft cloud services
1 hour response time for critical issues
Case routing based on issue type
Proactive advisory services
SLAs based on case severity
Unified Support is best for organizations using multiple Microsoft cloud services, maximizing efficiency.
Dynamics 365 Premier Support
This provides the highest level Dynamics 365 support, with additional proactive and personalized services like:
Assigned Premier Support engineer for ongoing assistance
Proactive guidance to optimize usage and architecture
Adoption and change management planning
Access to online training and launch readiness services
Business hours access to senior engineers
Premier Support delivers a tailored concierge experience for large and complex Dynamics 365 deployments.
Key Factors When Choosing a Support Plan
Here are some top considerations when selecting a Dynamics 365 support plan:
Usage criticality – If Dynamics 365 is business critical, prioritize rapid response times.
Business hours vs. 24/7 – Determine if after-hours support is needed based on business operating times.
In-house expertise – Less internal knowledge may require more assistance from support teams.
Multi-product usage – Unified Support makes sense for broader Microsoft environments.
Hybrid deployments – More complex on-premises + cloud deployments typically need Premier Support.
Budget – Weigh support costs vs. business costs of downtime and issues.
Getting the Most from Dynamics 365 Support
Follow these tips to maximize the value of Dynamics 365 support services:
Proactively monitor system health to catch issues early. Use tools like Power Platform Admin Center.
Train staff on proper support request logging, severity assignment, and information gathering.
Track support metrics like response time, resolution time, and satisfaction to optimize.
Escalate slowly for unresolved issues to engage appropriate resource levels.
Gather key details like error messages, screenshots, steps to reproduce, and logs when logging tickets.
Keep support contacts updated on new deployments, customizations, integrations, etc., that may impact support.
Consolidate instances, if possible, to streamline support.
Designate points of contact for support liaisons both internally and externally.
With the right Dynamics 365 support plan and an effective support strategy, you can help minimize business disruptions while getting the most from your Dynamics 365 investment. Assess your needs, explore the main support options available, and partner with a provider that can deliver the level of responsive, expert support your organization requires.